Crocheting, Be Careful You Don't Get Hooked!
Crocheting uses simple stitches or knots made by a single hook type needle to construct simple but beautiful afghans, sweaters and many other yarn creations.

(Scroll Down For Videos!)
Traditionally this craft was worked almost exclusively in very fine cotton yarn to create or embellish household items such as curtains, tablecloths or placemats. This technique was often used to add decorative edging to shirt collars and handkerchiefs. The frill on the front of a man's shirt was often this kind of work.
As time passed the availability of yarns in a wider variety of textures and colors opened the doors to new and different ways of using this craft. Now days you can create sweaters, afghans, potholders, scarves, shawls and many other useful items.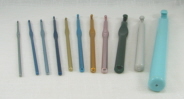 So what is a Granny Square? A granny square is a relatively small square pattern that is typically made with the plan to join them together later to make an afghan. These patterns are handy for people on the go as they are easily transportable. Also, these are great for using up small lengths of yarn left over from other projects.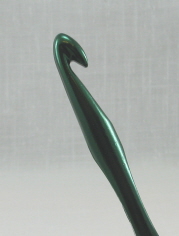 The equipment used includes only one item, a crochet hook. These are made from a variety of materials including aluminum, plastic, wood and iron. My wife has one I made for her from wood. Did this one day when we were too lazy to go out to the craft shop. If I remember right it was a stormy December day.
Since as each stitch is worked separately there is usually only one loop remaining on the hook. This means the hook only has to be long enough to be comfortable to hold. This is unlike knitting needles which can be very long depending on the size of the project.

As you can see from some of the instructional videos I found for you on the web, there is no exact way to hold the hook and yarn. But you will find what is most comfortable for you as you begin to practice. Lefties need not become righties as the hooks do not care which way you go.
So begin exploring the links below. And make sure you have some fun!
Other dscriptors include hobbies for women, kids crafts and crafts for kids.
---
Scroll Down to the Bottom for the Introduction Video!
---
Online Resources To Help You Get Started:
Check Out The Craft Lady Crochet, A Great Site!

Crocheting Instruction, Tutorial and "How To" Directory

Free Stitch Videos and Instruction

Free Video Tutorial Introduction

VIDEO STITCH GUIDES


---
---
Clubs or Organizations Associated With This Hobby
GUILDS AND CLUBS

US Clubs and Guilds




---
---
Return to Crafts Part 1 Page

Return to Hobbies-And-Pastimes Homepage
---