Collecting? One Person's Junk is Another Person's Treasure!
You may already be collecting and not realize it! By chance do you have a jar of old coins? A few PEZ dispensers you kept because you thought they were cute? Some old comic books you found in the attic? If so, you have the seeds of your collecting adventure!
For me, it is the thrill of the hunt. Finding your treasures will be as much, if not more fun then organizing and displaying them. So, where do I look? Depending on your item, look at one or more of these: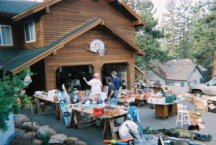 - Flea Markets
- Thrift shops
- Yard sales
- Online auctions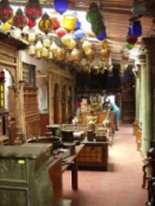 - Antique stores
- Grandma's attic
- Other collectors
That's just to name a few!
Believe it or not there are still treasure hunting bargains out there if you keep looking. And, try to negotiate the price. Aim low, you might just get it and if not, you can always increase your offer.
Enough idle chatter! On to the list of most commonly sought after items and the web-pages dedicated to each one.
Other descriptors include find a hobby, hobby ideas, fun hobbies and popular hobbies.
---
Autographs from your favorite celebrity or even a historical figure can make us feel a little bit closer to the spotlight! Like many things, there is an easy way and not so easy way to get them. Find out more here!
Belt Buckles are popular items. You can find them everywhere and at reasonable prices.
Campaign Memorabilia have been around since the time of Andrew Jackson and remain popular today. Wish I had a bunch from the 2008 election, oh well.
Doll Collecting - Some basic information about the second most popular hobby.
Fountain Pens are close to my heart as I once collected them. The beauty of these writing instruments and the craftsmanship that goes into them make them very special.
License Plates don't get dusty when members of the ALPCA (Automobile License Plate Collectors Association) get their hands on them. Fortunately, license plates can still be found at flea markets and at reasonable prices. Come to think of it, I have some down in my garage, hmmmm.
Matchbooks were once everywhere, but due to the decline of smoking they are not so prevalent. Don't despair they can still be found, you just have to look in different places. More about that here!
Sea Glass - It's broken pieces of discarded glass, usually from bottles, that finds its way to the seashore. Learn more about this fascinating hobby!


Coins and Currency collecting or Numismatics is a very popular hobby that anyone can get into. From the kids to grandma – everyone can participate providing the perfect opportunity to learn a little history along the way. Go here!
Comic Books continue to have a huge following with high demand for those special issues that some or most of us at one time owned. Wow, wish I could go back in time and gather up all of them. I guess, go here instead!
Militaria are artifacts or replicas of items having military historical importance. This is a great way to learn about history. Look for more information here!
Movie or Film Memorabilia includes autographs, theatre posters, film, film props, photo stills, costumes, original film scripts and more. Take us back to the Yesteryears!
Sports Memorabilia usually includes items with connections to sports personalities or sporting events. The popularity of sports in general makes this an easy and desirable hobby to begin. Let's get started!
Clocks and Watches are not only fun but can serve a functional purpose as well. Remember the opening scene from the movie "Back to the Future" when all the antique clocks begin chiming. I can tell you from experience getting that to happen is very difficult! More of my love of old clocks here!
Vintage Toys take us back to when we were kids. Only back then, these toys didn't cost so much. But, they are still a lot of fun to own and secretly play with. Want more info?
Trading Cards, like comic books, were a dime for a dozen when we were growing up. Their popularity continues to grow as does their value. Get more info here!
---
---
Return From Collecting to Hobbies-And-Pastimes Homepage
---
---